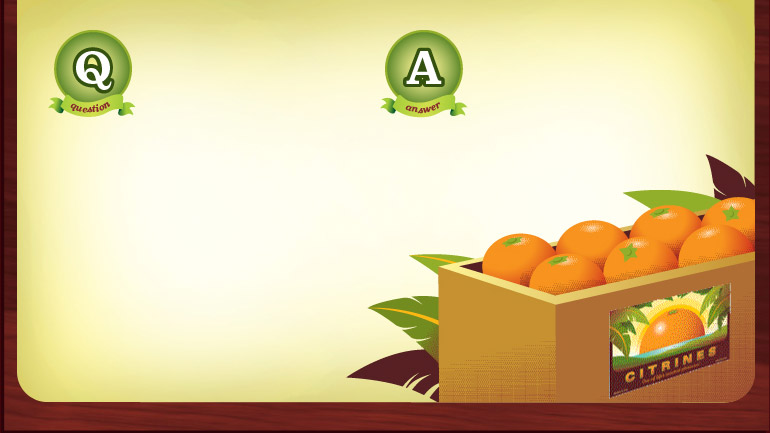 Select from the questions below.
What makes Citrines different from the traditional clementine?



When will they be available for my supermarket / in my area?



Where are Citrines grown?



Will Citrines only be available for a few months of the year?



Are they genetically engineered?



How were Citrines developed?



Will they be more expensive than clementines?



How will Citrines be packaged?



How do you eat Citrines?



Why should my store carry Citrines?



Why will consumers buy Citrines?
Citrines offer the superior qualities that research indicates citrus consumers desire. They are larger, virtually seedless, have a sweeter taste and are easier to peel. There really is no other fruit quite like Citrines.


© Copyright 2007 - 2014 A. Duda & Sons, Inc. All Rights Reserved • Contact Us